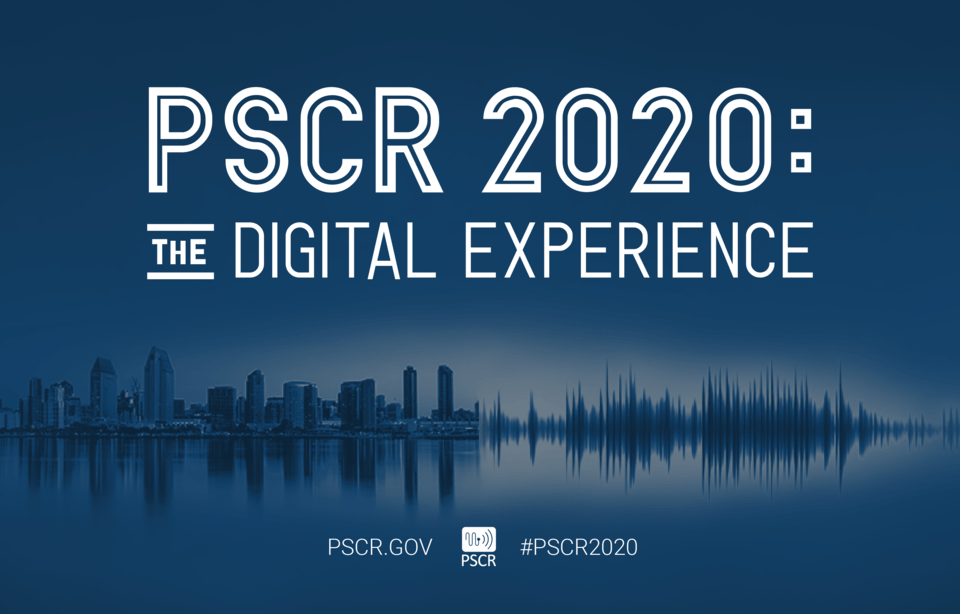 PSCR hosts an annual public safety broadband stakeholder meeting that brings together representatives from public safety, federal agencies, industry, and academia. Participants hear from PSCR engineers and researchers about testing updates, upcoming R&D efforts, and opportunities to get involved. PSCR invites industry leaders and public safety partners to present on cutting edge technology findings, features, and functionalities. The Annual Stakeholder Meeting enables PSCR to receive direct input, guidance, and feedback from their diverse stakeholder community. 
Since 2010, PSCR has held an annual Stakeholder Meeting to receive direct input, guidance, and feedback from public safety stakeholders across sectors. This information exchange has been invaluable to the success of the PSCR program and advancement of public safety communications technologies.
That's why, in 2020, as part of our ongoing commitment to transparency, PSCR is developing a digital experience for sharing out yearly research updates. This new, virtual format will ensure stakeholders receive the cutting-edge updates they expect from PSCR delivered to wherever they are.
MCOP will be part of this this years Impacts Panel, explaining their experience. Stay tuned!
More information: https://www.nist.gov/ctl/pscr/annual-stakeholder-meeting